Word Gems
exploring self-realization, sacred personhood, and full humanity
---
How To Sit Quietly
In A Room Alone
---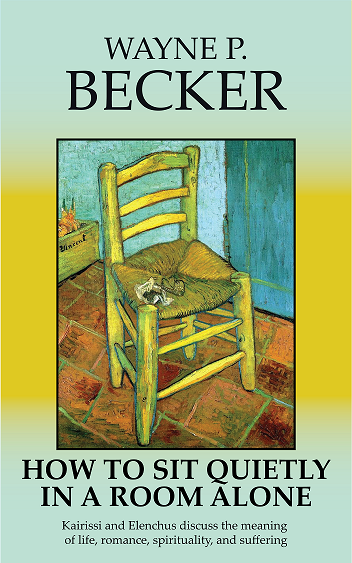 Foreword
The Antics of a Fretful Two Year-Old
You Cannot Find Yourself 'Out There'
The Consciousness That Says 'I Am'
The Present Moment versus The Life Within
Feeling "Less" When Others Have "More"
Vincent Van Gogh: "When facing a flat landscape, I see nothing but eternity. Am I the only one to see it?"
Dr. Joseph Campbell: "You must have a room, a sacred place, a center of transformation."
Eckhart Tolle: "You're in a room, you're facing a wall, just sitting, and then you observe your mind, what it comes up with, and you learn to 'just be with what is.' This simple Zen meditation, some would say, is the most difficult meditation - just sitting and being with what is."
How to Sit Quietly in a Room Alone
Conclusion: Kairissi and Elenchus, the "anthropic principle"