the death of the good little boy and girl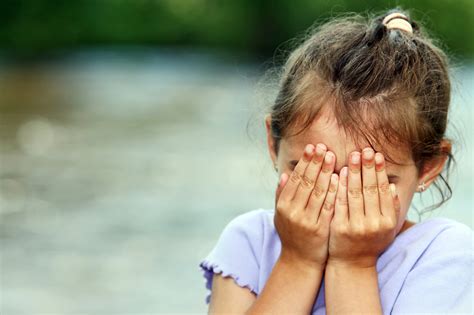 Soren Kierkegaard came to see that the rigidly religious, the militant church-goers in his community, were among the most dysfunctional and psychologically unbalanced of any in society.
In my own writings I sometimes refer to those thus detached from reality as "the good little boy and girl." Nothing wrong with being good, of course, and we all want more of it, but -- the authentic kind. It all goes wrong when religiosity, a so-called "goodness" and "morality," devolves to false-front, a mask for one's terrors of living life, a lying to oneself, a studied disingenuity in which people hide from their sense of guilt, self-loathing, fear of death, and the judgments an angry god.
We discussed this pathology in the four articles on "Spirituality," what it means to be a good person.
tranquilize themselves in the trivial
Kierkegaard referred to this inward bedlam, this closed personality, as "philistinism," a "shut-upness," a "half-obscurity" regarding one's spiritual condition. These "inauthentic" men and women, he said, do not own their own souls, lack a solid center, and "tranquilize" themselves "in the trivial."
please, it's very impolite of you to notice that I lack a self
Soren Kierkegaard: "But in spite of the fact that man has become fantastic in this fashion [i.e., lives unrealistically by denying his own mortality and impending death, the terror of which is covered up by palliatives such as ritualistic, form-based but empty, religion], he may nevertheless … be perfectly well able to live on, to be a man, as it seems, to occupy himself with temporal things, get married, beget children, win honor and esteem – and perhaps no one notices that, in a deeper sense, he lacks a self."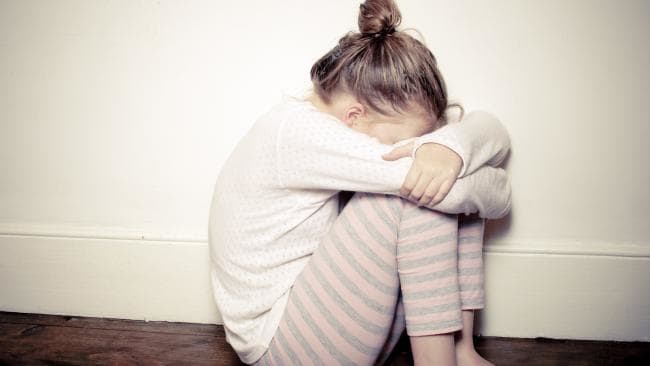 instructed by dread
In my opinion, one of the greatest, most profound, insights and directives concerning how to live the spiritual life comes from Kierkegaard.
He speaks of allowing ourselves to be instructed by "dread." The more clear-eyed and perspicacious one becomes, the more one attunes oneself with Universal Goodness, the more one perceives one's own fleeting creatureliness and mortality, the more one will feel out of phase and out of touch with the evanescent ways of this world.
Dread will be one's frequent companion. We note in the story of Jesus how he was called a "man of sorrows." Yes, there are, at times, good things in this life, and there's certainly much good news concerning our future life in Summerland, but our current imperfections and the waywardness of planet Earth give rise to a steady perception of dread.
Kierkegaard's "inauthentic man" does what he can to "tranquilize" himself – with a host of bromides and sedatives: consumerism, fear-and-guilt based religion, cheap-mechanical sex, drugs and drink, misguided marriage, mindless entertainment – all marshaled against the terrors of mortality.
facing life with eyes wide open
But the spiritual man, says Kierkegaard, faces life with eyes wide open – even though this increases his "dread." Instead of hiding, he or she allows an instruction by dread. This is why Jesus on the cross did not drink the sour wine when offered; he wanted a clear head to see reality, no matter what.
the final maturity: the unlearning of repression
Dr. Ernest Becker: "The flood of anxiety is not the end for man. It is, rather, a 'school' that provides man with the ultimate education, the final maturity. It is a better teacher than [this world's] reality, says Kierkegaard, because reality can be lied about, twisted, and tamed by the tricks of cultural perception and repression. But anxiety cannot be lied about. Once you face up to it, it reveals the truth of your situation; and only by seeing that truth can you open a new possibility for yourself… It is the unlearning of repression."
And so, why should we care to be educated by dread, to face life with eyes wide open, though the light's glare might be painful? Eventually, regrets of a life lived in hiding will overwhelm; we'll yet perceive the life we might have lived, but for our "shut-upness" -- including a life of love meant to save us from oppressive dread.
John can't help Mary overcome her dread, he can't save her. John makes it worse for Mary by underlining, in terms of stark contrast, what she doesn't have, the real love she missed out on. For a long time, Mary won't be able to admit this -- she wants that "white picket fence" too much; she'll admit it later, when unforgiving distant memories and perceptions of love's true identity lead her to perdition. In this desolation and disillusionment that becomes wisdom, she will also find a new beginning, a rebuilding of her life; this time, in open-eyedness, founded upon "the true self."
All of our "shut-upness," all the religious "philistinism," so carefully crafted to guard against clear-eyedness, like a security blanket, condemns us, in its most grand expression, to that ultimate focus of dread – the loss of the one God sent to save us from existential crisis, even the terror of eternity, the great dread of the prison of our aloneness.
Editor's note: Soren's "instructed by dread" is but a subset of "learn to be with what is," no matter what life offers you; that is, don't become hostile against life while you try to better your situation. See more discussion on the "Surrender" and "Zen" pages.